(Fixed)
I've finally made a cover for the first book of the Chronicles of Siron. It took two or three very wrong tries but I finally did it: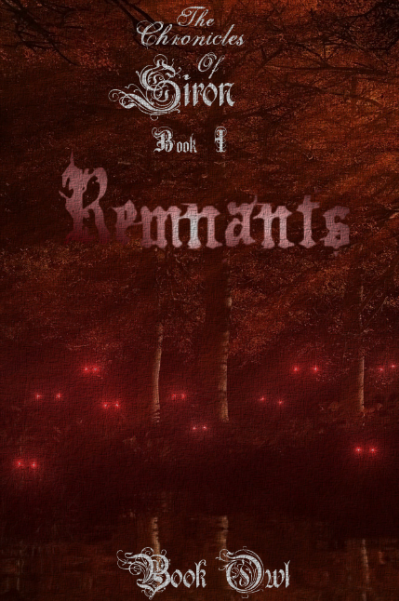 (Note: Image used does not belong to me)
I think it came out very good, a lot better than last years Angels cover by a long shot! I especially love how eerie the eyes came out :D I also made a signature banner thing for it:

I didn't do that texture thing I did with the cover but it came out better without it.
Gosh I'm just so exited! Waiting for NaNo to come up! I've just barely started to outline. I've done this major event outline on a wipey board, an idea from someone on the forums, but I'm still going to try and outline chapter by chapter. I just feel the need to because the wipey board isn't detailed enough, though it is good to glance at for reference. Like in chapter one the outline will be like, 'Be sure to include this or that, etc' That's what I think it'll be like anyway. I haven't actually written it yet. . . <.<
Haha, anyway. I know a lot of other people are just as exited as me, you can tell by looking at the forums, all the topics for 'Countdown to the Wipe' and 'Farewell Forums' and some others.
Um, I might be able to talk about something else tomorrow (or maybe after the new site is up) but for now I CAN'T WAIT!!!1! XD